FFFB 2023 · Music Videos & Experimental Films
FFFB 2023 · Music Videos & Experimental Films
88 Min.
Sprache: OmeU | Originalsprache: diverse
Friday night calls for a bit of excitement and unexpected surprises. How about some unique music videos & films paired with experimental and animated, international masterpieces? Dive into a world of togetherness, end of the world vibes, bittersweet goodbyes, secret confessions, artists in crisis type of moments that ultimately make us feel alive.
Connected Through Cypher – Loubna Doudouh, Arman Marvani (Germany) – 5min
Looking at social conflicts, we observe that people talk more about each other than with each other. A cypher works against this with a circle of changing protagonists in the centre who communicate on equal footing. The film transfers the cypher from the field of dance culture to social questions of living together, offering a form for exchange and togetherness.
Michikusa – Nalani Williams (USA)- 4min
"Michikusa" is an animated allegory set in a surreal and hellish landscape made of skin and bone. Man and nature battle for dominance in the unending cycle life and death – or something in between.
We are the Earth – Zoé Rose (France) – 5min
In a world crushed by pollution, conflicts, eco anxiety, alienation of the individual and fear of the future, a human being is lying down, hopeless and surrounded by shadow. Yet, anger and refusal of the disaster to come will ignite in him/her – and in us all – a flame of life, carrying the hope of a better tomorrow.
Spirits in the city – Joanna Vymeris (UK) – 3min
Trapped in a house taken over by ominous masked ghosts, a man sings and a woman dances, both longing for freedom.
The Best Lines- Claudia Barral Magaz (Germany) – 2min
'The Best Lines' is a cinematic music video filmed in 16mm. Tells the story of two lovers who see each other after 10 years, bringing back old memories. A bittersweet farewell as she watches love fade.
Because I wanted you to know – Irene Pantelis (USA)- 2min
Drawing an erotic scene from the Sun Temple of Konark, I felt the urge to wash away the drawing, to somehow get rid of the guilty pleasure of consuming an image so explicit and so belonging to a different time and culture, but as I poured the water and the inks begun to float, a different moment and story unfolded.
Innocence- Anouchka Djurdjevac, Paola Cardone (Switzerland)- 4min
"Innocence" is the culmination of a long journey of resilience and survival in the face of violence and trauma
Two One Two – Shira Avni (Canada) – 4min
Two One Two, by award-winning filmmaker Shira Avni, combines shimmering clay on glass animation with personal archives in this deeply intimate, experimental animated documentary love letter to motherhood, parenting on the spectrum, and two headed monsters everywhere.
Corazon Patio – Aida González (Spain) – 3min
This is the two previous minutes before our director's last play. He'll try to say goodbye to all his inner ghosts, demons and heroes, that always have being his best company. This is the innocence's farewell, the final goodbye.
Tango Heart – Bárbara Fdez (Spain) – 4min
The quartet from Bilbao recovers this song, so important in the musical panorama of northern Spain, with energy, vitality and optimism. The story tells of a couple of grandparents facing fear, loneliness and the onset of a new disease such as Alzheimer's disease.
The Call – Leanne Vink (Netherlands) – 3min
The story of 'The Call' is about a woman surviving hard times, but when she sings the melody of the chorus a magical tribe of women+ start dancing and this sisterhood sends power to her. The Call's music video showcases fantastic visuals that portray the primal strength women+ have when they unite, connected in nature.
Ida's Song – Birgit Kajtna, Carolin Bremer (Germany) – 6min
The Dehmelhaus in Blankenese serves as the backdrop for a cross-genre music video inspired by contemporary documents by Ida Dehmel, an important cultural mediator. The electropop artist KUOKO translates the content into her individual musical language, referring to the current topicality. The music video was created in cooperation and with the support of the Dehmelhaus Foundation and promotes the formation of feminine networks as a necessary matter for women in the cultural sector.
The Weenies – Garance Chagnon-Grégoire (Canada) – 13min
Philomène and Carolanne are the anti-capitalist feminist punk-rock group « The Weenies ». After a fiery argument both their friendship and their highly (un)anticipated gig are put at risk.
On Track- Hanna Plass (Germany): 19min
Hanna Plass is both musician and actor – and is constantly asked to decide: "What are you anyway?" Her music short On Track dares to be more than an answer. It lovingly celebrates the piece of fact that as an artist one doesn't have to decide at all, but be whatever one wants to be!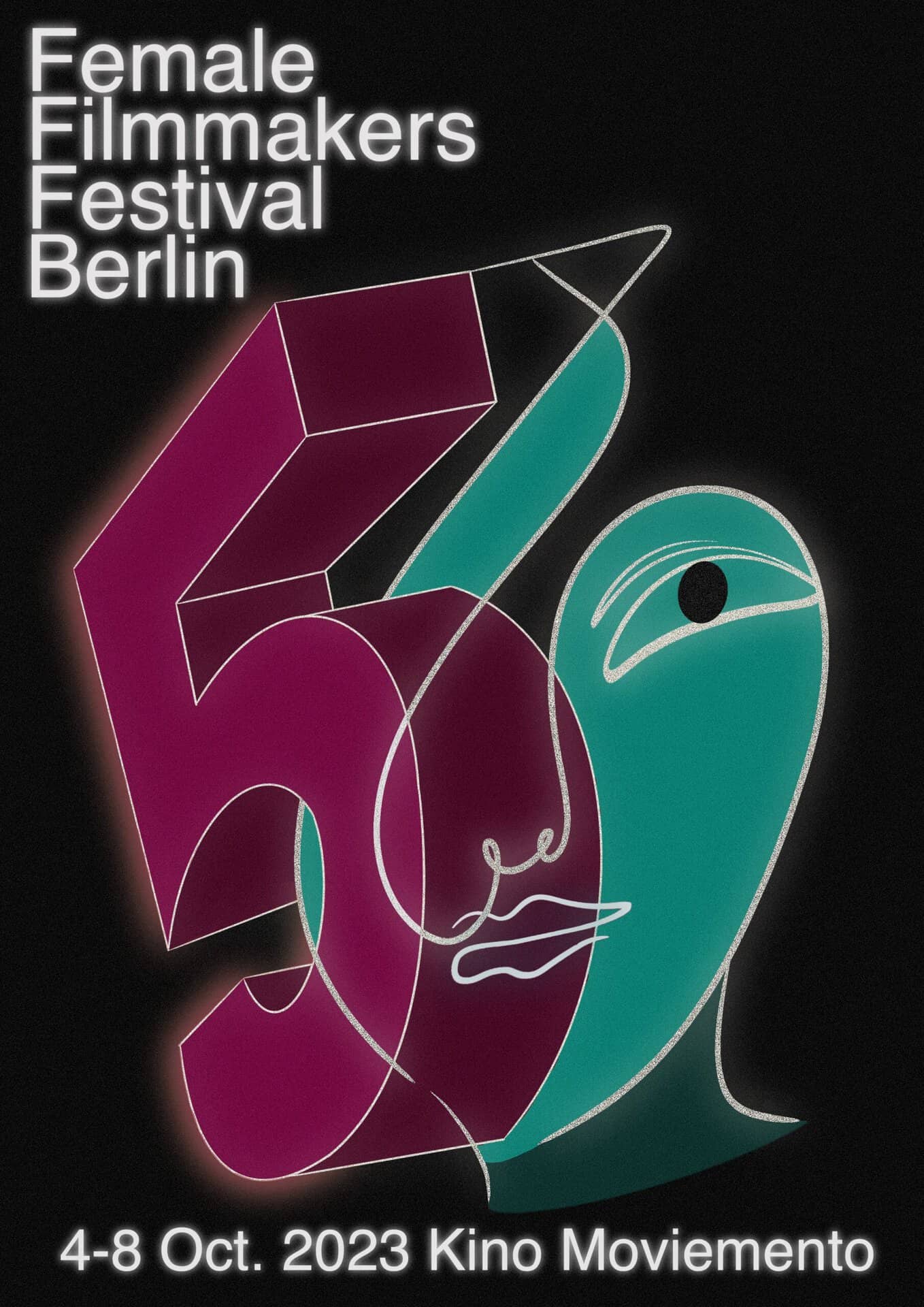 Alle Vorstellungen dieses Films
OmU = Originalversion mit Untertiteln
OV = Originalversion ohne Untertitel
OmeU = Originalversion mit englischen Untertiteln
DF = deutschsprachige Fassung