Opening Night Shorts – Divergence
93 Min.
Sprache: sonstige | Originalsprache: sonstige
Listening to the pleasure of others, then finding one's own; listening to the expectations of others, then walking one's way. Over and over again (tiring, very tiring). And then to break free? That's cliché, but still: Our opening shorts this year are guided by how queers navigate the world in search for their paths. Diverging from the normative, inhabiting contradictory emotional states. Six vibrant cinematic voices explore queerness and light, darkness and humor.
Check out all the film details!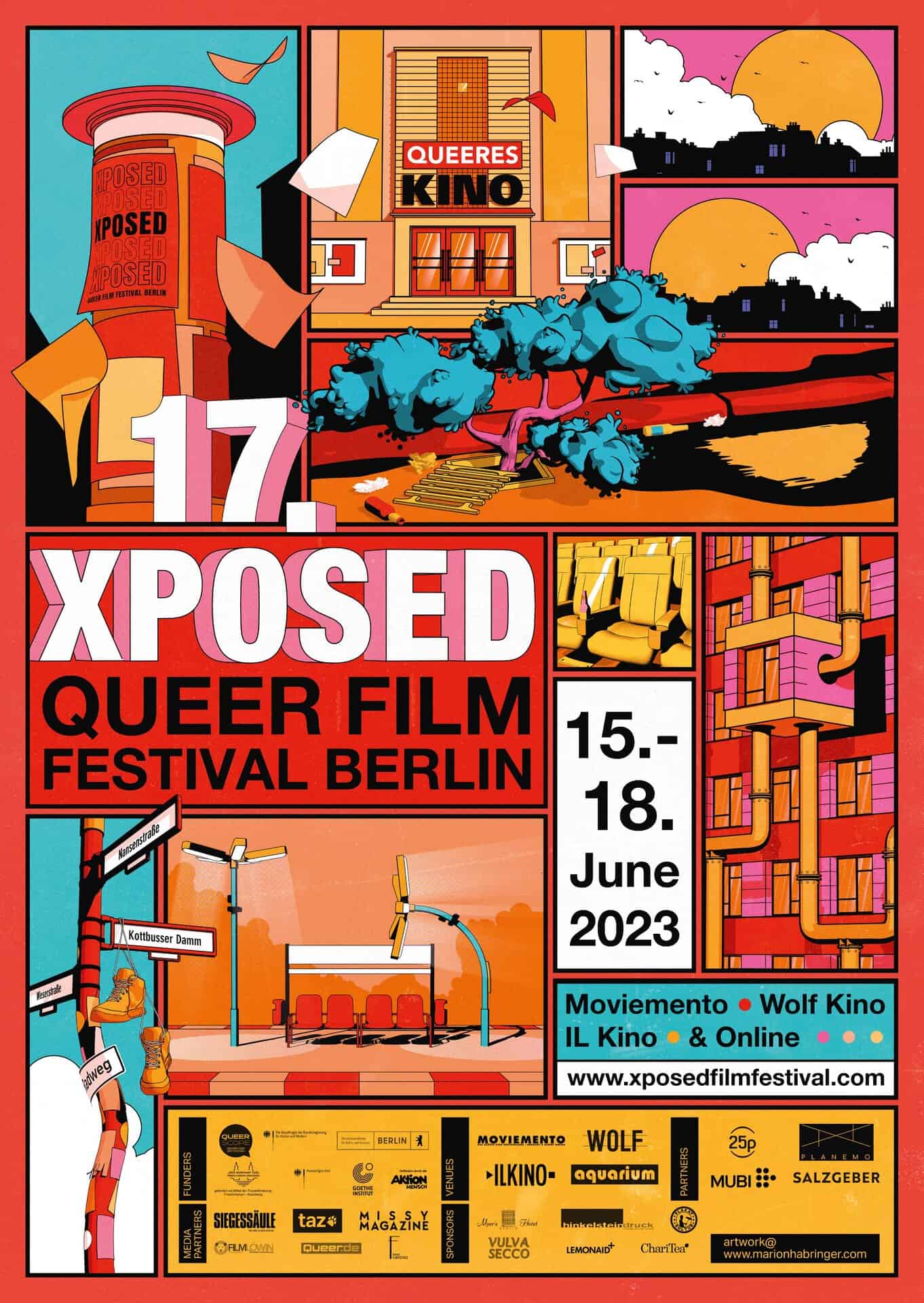 OmU = Originalversion mit Untertiteln
OV = Originalversion ohne Untertitel
OmeU = Originalversion mit englischen Untertiteln
DF = deutschsprachige Fassung